News
Latest News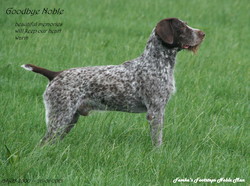 On the 26th of January we had to say goodbye to Femke's Footsteps Noble Man. Noble reached the respectable age of almost 15 years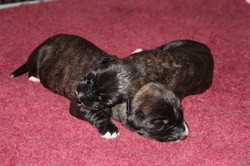 On the 1th of February Bliss gave Birth to two handsome boys.

Wolfhouse Tiger Rag aka Jane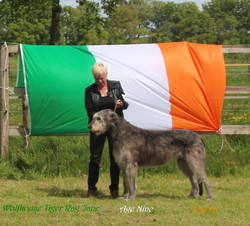 Jane had a great year. On the IW clubmatches in Holland and Belgium she became Best Veteran.
We entered her in three Cac/Cacib shows, on each occasion she became Best Veteran.
By winning the Veteran Group on one of these shows she qualified for The Top Dog of the Year Show
By winning three Cac's she became Dutch Veteran Champion
Unfortunately we lost our deeply beloved Jane totaly unexpected on the 4th of September.
She lived a long and healthy life, and left us many beautiful memories.
Femke's Footsteps Coffey aka Morag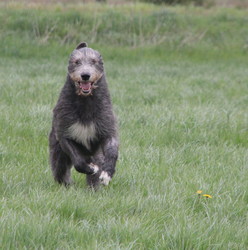 We are very proud of the show results of Morag in 2015

Luxembourg Champion
Dutch Champion
Winster 2015
Qualified for Crufts & Qualified for The Top Dog of the Year Show 2015
For the second year on a row Top IW in Holland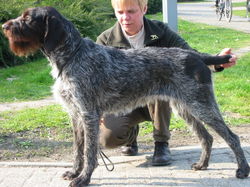 On the 6th of October, after14 years, we had to say goodbye to Femke's Footsteps Original "Nina"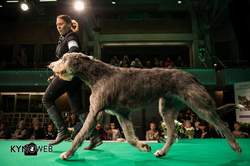 The 10th of January was a very good start of 2016
On the Top Dog of The Year Show Morag became 2th in the Hound Group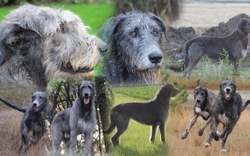 We are very happy to announce that we are expecting puppys in March
Dam: Femke's Footsteps Bliss
Sire: Wolfhouse Yale
06-03 Martini Dogshow Femke's Footsteps Coffey BOS
06-03-2016
The puppys of Bliss arrived
3 girls & 3 boys